Finding the Perfect Boat Storage Option
There's nothing quite like a day out on the open water, enjoying the sunshine and water in their very best forms. Kicking back and relaxing on your boat is one of the many joys of boat ownership — but it's not all day cruises and open-water adventures. Owning a boat comes with its own set of responsibilities.
One of those major responsibilities comes when it's time to pack up the boat and store it at the end of the day. For those who are new to the boating community, finding the right storage solution can be an overwhelming task. But fear not! Here's a comprehensive guide to finding the perfect boat storage solution for any time of the year.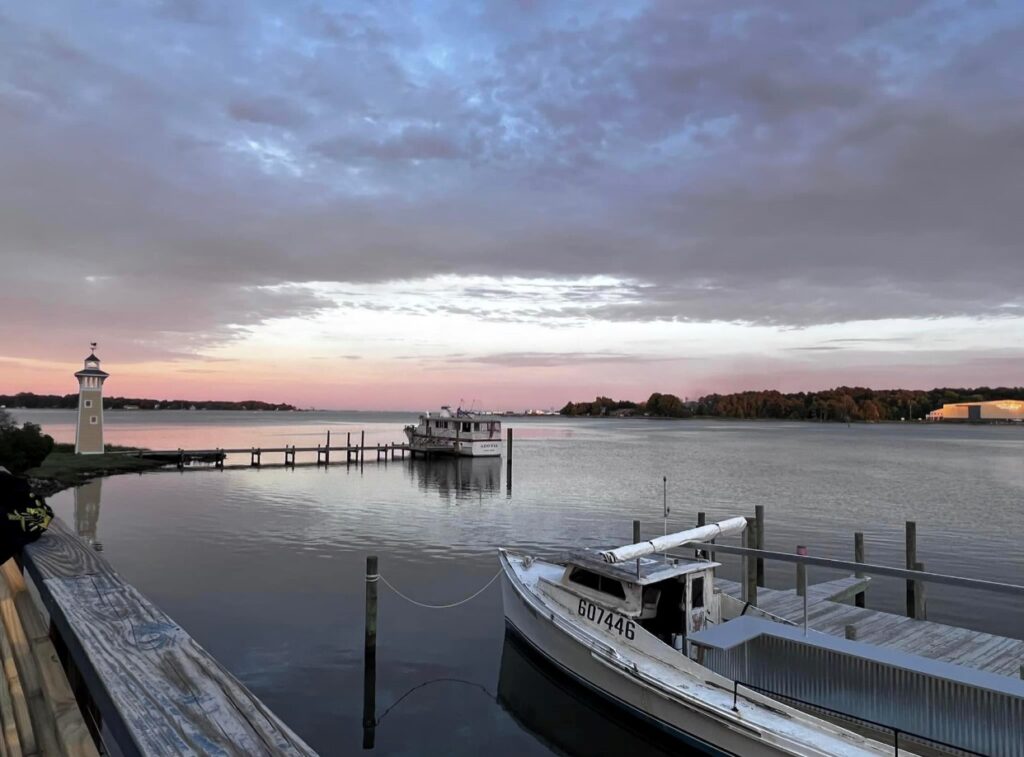 Discover Your Options
First, it's important to understand what your options are in the area you are in. Boat options typically fall into two categories: wet slip and dry storage. Each storage option comes with its own set of preparations for your boat's exterior, engine, electrical system, and batteries.
Still, within these two categories, there are different options for storage, and that will be dependent on the area where you're hoping to boat. 
Wet Slip Storage Options
The perfect, convenient storage solution for warmer climates where you'll need immediate access to your boat on a somewhat regular basis. 
In-Water Boat Storage
In milder climates that allow year-round, in-water storage, boat owners should plan to visit, start up, and perform regular maintenance on their boats every few weeks throughout the colder season, and should also be prepared to address the larger effects of the winter elements on the boat before the summer season. However, this cost-effective solution makes accessing your boat on a regular basis during the boating season as convenient as possible, since the boat will be in the wet slip and ready in the water at all times!
Dry Boat Storage Options
While it's one of the more expensive options, indoor storage will always offer the most protection for your boat — and it's also the best way to maintain the highest resale value for your vessel. You'll always find interested buyers for boats that have been properly stored in the dry stack!
Whether you decide to use an indoor rack system or are able to find a place to protect both your boat and its trailer, storing in an enclosed facility will protect against the elements and eliminate the need for bottom painting at the end of the off-season. 
Rack System Storage
As a safe and affordable option, rack system storage tends to be one of the more popular choices among boat owners. By using either an indoor or outdoor rack system, your boat can still be accessed, as most marinas (including us!) will launch, retrieve and return your vessel as requested. One thing to note with this storage solution: you'll need to schedule your boat retrieval and launch during the marina's normal hours of operation.  
There are also covered outdoor storage spaces that accommodate boats of many sizes. Some marinas may also offer dry slip storage, which is much easier on your boat in terms of maintenance upkeep. 
These outdoor solutions will help to protect your boat against many of the winter elements, although it is not fully enclosed while being stored. Morningstar Marinas is also proud to offer boat-on-trailer and trailer storage solutions. 
Dry Stacked Storage
This option keeps your boat protected inside a warehouse, where the facility will store multiple boats at a time, and will remove and replace your boat from its spot via forklift. With great security features in place, and the storage facility responsible for the lifting and retrieving of your boat, all you have to do is call ahead or use a boat scheduling app to schedule your boat to be ready!
Boat Trailer Storage
Boat trailer storage options are a great value, particularly during the summer season, because you can bring your boat back and forth from the marina when you want to head out on the water for the day. Still, it's a somewhat involved process that requires the use of a tow vehicle, loading the boat in the water, finding a place to park your truck and trailer, and dealing with the busy roads and ramps at all hours of the day. But there is another solution. 
Morningstar Marinas Gwynn's Island location has a large opening of boat-on-trailer storage, making it that much more convenient for you to access your boat at any part of the year! If you're located in the Richmond area and want to keep your boat conveniently located on or near the water and not worry about carting it (and the trailer) back and forth to the marina, this is the ideal situation for you! After all, with the cost of fuel these days, who wants to be towing a vessel anywhere?
Visit Morningstar Marinas' Gwynn Island Location
Located on Gwynn's Island with access to the Chesapeake Bay, this Morningstar Marina's location is protected from the winds, making docking as easy as can be. Just an hour outside of Richmond, 45 minutes north of Hampton, and 10 minutes from Mathews, the marina is equipped to handle even your most demanding boat requirements. Regardless of whether you're fishing, tubing, or just cruising along, our on-site mechanics and expert staff are ready to help you have the best experience possible out on the water. 
Location features include:
Fully enclosed dry storage for boats up to 27' or 9,000 pounds

Mobile launch app with fuel & ice capabilities

Work racks for light services

Fish cleaning and certified weigh station available

Non-ethanol fuel available

On-site boat wash, bottom paint, and detail services available

Full service on-site mechanic services

Fully-stocked ship store

On-site apartment available for nightly rentals for transient boaters and families

Boater training and on-water tours available

Trailer and boat-on-trailer storage available

Veteran, professional, and boating expert staff at the ready

Closest marina to the hottest fishing locations in the area!
At Morningstar Marinas, we pride ourselves on the community of boaters we've created across the Southeast's top boating destinations. Our facilities and services paired with our friendly and knowledgeable team members will help you quickly and efficiently get out there on the water, so you can start having fun! Morningstar Marinas is more than just a place to store your boat — we're your home away from home.