Here's How Technology is Changing the Way We Boat
In today's world, technology is always at our fingertips. Companies are opting to allow employees to work remotely from anywhere in the world, social media has become a source for news outlets, and cars are starting to drive themselves. If our ancestors were still alive to see these technological advancements for themselves, they wouldn't believe how far we as a society have come. 
Whether it's opening an app to order groceries to be delivered to our door or participating in a virtual doctor's visit, technology has pervaded nearly every aspect of our personal and professional lives. 
The same can be said for recreational activities — particularly in the maritime community.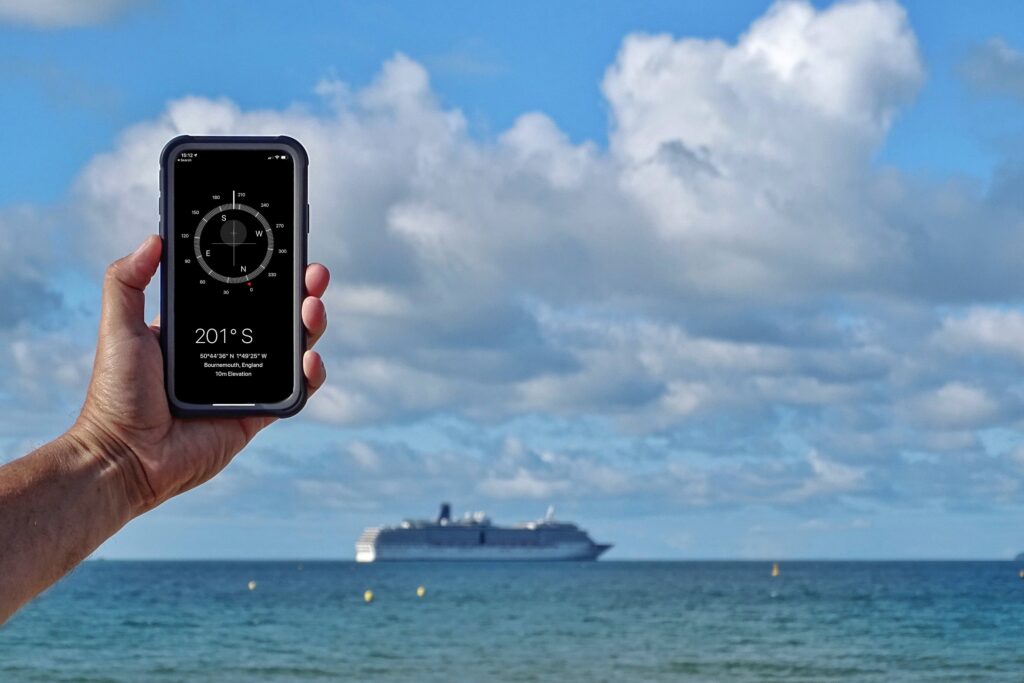 Although boating is one of the oldest human activities (back when boating was viewed as a work-related obligation as opposed to a leisurely activity), the age of navigating new, uncharted waters is long gone. However, modern technology is still lending itself to the boating world in new ways. Here's how: 
Stay Safe on the Seas
Today, modern boats are typically outfitted with the up-to-date radar, sonar, and global positioning systems (GPS) which will alert the captain to any potential obstacles around — or under — the vessel well in advance.  
In recent years, larger watercrafts and yachts are utilizing artificial intelligence (AI), particularly with AI-assisted piloting, which allows ships to steer themselves momentarily. 
With human error accounting for anywhere between 75% to 96% of maritime accidents, technology-assisted automation can help keep boaters safe from unexpected incidents. And if the future of boating is headed in the same direction as the future of driving, machines very well may be self-sufficient in operating without a human at the helm one day soon. 
Navigate Anywhere
Beyond the latest and greatest technology advancements on board a vessel, smartphones themselves have also fundamentally changed the way we explore the high seas. Marine applications can literally turn your everyday smartphone into a real chart plotter!
Gone are the days of bulky atlas maps and charts. Instead, we've simply replaced these items with intuitive smartphone apps, like Navionics and Savvy Navvy, which offer route planning, weather forecasting, and GPS active tracking all in one central place. 
Many of these applications will allow you to download a pre-planned route so regardless of whether or not your phone or tablet has service, your plans are still available. That means you will always have a valuable back-up system in place, even if your boat doesn't have a robust electrical system. 
Discover Community 
Technology also has a way of pulling us all together — especially in the boating community. For example, Argo, a free boating app, allows you to not only find new routes and boating destinations, but also share local knowledge and connect with other boaters from the comfort of your own watercraft!
Modern technology has also influenced the rise of social media, another network in which the boating community has been able to connect both in and out of the marina. Through groups and events, you can virtually connect with others who enjoy boating at various levels — and you may even be able to buy or sell equipment! 
Find Your Fish in the Sea
For many boating enthusiasts, fishing is another activity that goes hand-in-hand with enjoying a day out on the water. But did you know that there's an app for that? That's right — there are multiple apps that you can download right on your smartphone that will help you find your way around the fishing hole! Imagine what our great-great-grandfather would have said about that.
Enjoy Convenience at Your Fingertips
But it's not just sea-faring captains who make use of newfangled technology. Many marinas also leverage applications and online platforms to make things as convenient as possible for their customers. 
Morningstar Marinas uses their technology to make things easier for their guests before they even arrive onsite. By using the scheduling platform BoatCloud, Morningstar Marinas staff are able to communicate with tenants and manage the boat launch and recovery process seamlessly. BoatCloud offers both a mobile and desktop app that will allow Morningstar Marinas guests to conveniently schedule their future boat launches from their smartphone, tablet, or computer.
It's just one more way to take the guesswork out of preparing for your day on the open waters! After all, we want you to be as relaxed as possible from start to finish.
There's still so much ahead with the constant technological advancements we're seeing within the boating industry each and every day — visit a Morningstar Marinas location to see how we can help you make the most of it on your next expedition!
Visit Morningstar Marinas on Your Next Voyage
At Morningstar Marinas, we pride ourselves on the community of boaters we've created across the Southeast's top boating destinations. Our facilities and services paired with our friendly and knowledgeable team members will help you quickly and efficiently get out there on the water, so you can start having fun! Morningstar Marinas is more than just a place to store your boat — we're here to offer you an unforgettable boating experience, every time.