Top Five Reasons to Rent a Boat Before You Purchase Your Very Own Watercraft
Summer is definitely upon us and that means rental boat season is in full swing here at Morningstar Marinas. Now, enjoying a day on the water is as easy as can be. 
It's typical that as the weather warms and pushes us towards that shiny, cool, and refreshing water, we start to wonder if we should have a boat of our own to enjoy whenever the seasons permit. But for those who haven't yet embarked on the journey of purchasing their very own watercraft, renting a boat is the perfect segue into seeing if this particular hobby is worth the time and investment. 
Here are the top five reasons we highly recommend renting a boat before deciding to buy your very own aquatic sanctuary.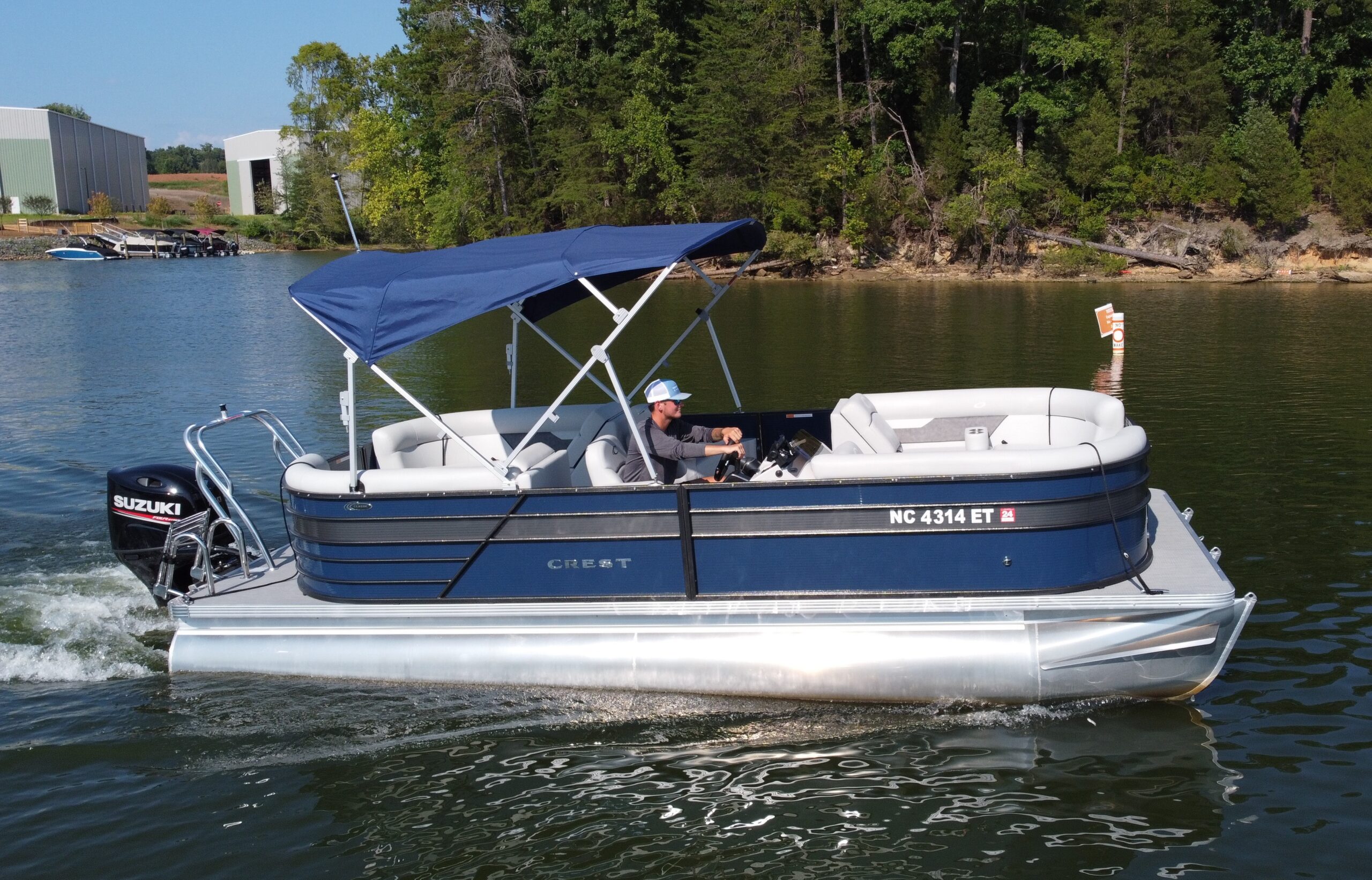 It's Always Best to Try Before You Buy
When you purchase a boat, you're committing to using that ONE boat for the next few years. But if you start by renting, you can mix it up and try out a few different boating experiences over the summer holidays. 
Boat rentals are a great option for "getting your feet wet" in the boating world without needing to commit to one singular vessel for a prolonged period of time. This allows you to try different types of boats and see how they fit you and your family's needs. 
Want to lounge in a pontoon or take the family wakeboarding? Both options are available with different types of rentals. Once you've done your share of research both on and off the water, you'll be ready to make that final decision!
Hefty Initial Investment — Save Your Money
Yes, a boat in and of itself is already quite a lofty expense. But have you also considered the additional storage fee, trailer fees, maintenance and club fees, etc.? There's quite a bit of overhead required of boat owners, and the logistics of getting your boat in and out of the water all factor into this final bill. 
With rentals, there are no storage fees, trailer fees, maintenance fees, club fees, etc. You are only responsible for the boat rental fee  and the fuel you use while out enjoying the lake.
Depending on how often you choose to get out on the water, renting a few times this summer might cost less than purchasing a boat (and all of the goodies to go with it).
Time to Find the Right Fit
It's time: you've made the decision and it's time to buy a boat. Congratulations! 
As we mentioned earlier, buying a boat isn't something you should take lightly — especially if this is your first time making such a large purchase! Treat this experience like you would purchasing a new car. Ask trusted family and friends for recommendations, and try out a variety of boats to see what kinds will suit your needs best. 
Maybe you want to see if the boat you selected really fits your family's needs? Try renting a boat with the closest qualities to the one you'd like to purchase and take it out for a day before you buy. While it may not be an exact replica of what you plan to buy, it could help you figure out exactly what you're looking for in a boat.
Plus, renting a boat from knowledgeable marina staff like those who work at Morningstar Marinas means the ability to pick their brains! Our marina managers are a group of dedicated, expert leaders who understand the ins and outs of not only the marina world but the boats who float in and out of our docks every day!
Many will have smart insights into finding the right boat to fit your needs, and will help you to work through logistics you may not have thought of initially. 
Time to Determine Your Logistics Solutions
Owning a boat is the fun part — but what about all of the other logistical components that boat owners need to consider?
Think insurance, registration, marina or mooring costs, trailer, maintenance, and gas costs. All of these items will require extra preparation and will add to the initial price tag, too. Plus, have you considered where you will store your boat in the off-season? Depending on where you live, you may need to plan to properly winterize and store your boat in a dry location for many months. 
Each of these elements must be carefully planned and budgeted for because they're all part of being a boat owner. If you're not quite ready to get all of these things lined up and ready, then renting a boat to enjoy your summer days without the stress of loading and unloading a boat, trailering, maintaining, etc. is for you!
Fun is Always Waiting For You
Depending on how far you're traveling from home, it can be difficult to trailer your personal vessel and bring it along on a vacation. Plus, it'll add unnecessary stress to your vacation (not to mention logical difficulties during your trip). But that doesn't mean you need to sacrifice living the lake life!
Renting from a local marina means you can still enjoy your time off out on the open water. Plus, you'll get to enjoy a different type of boating experience if you're vacationing near the ocean and you typically head out on freshwater adventures when you're closer to home!
About Morningstar Marinas 
Your number one goal for a day out on the water should always be fun — that's why Morningstar's team is always here to help. When you rent a boat with us, we'll get everything ready for your launch and make sure you're comfortable operating the boat and navigating the lake so you can have the best experience possible. 
At Morningstar Marinas, we pride ourselves on the community of boaters we've created across the Southeast's top boating destinations. Our facilities and services paired with our friendly and knowledgeable team members will help you quickly and efficiently get out there on the water, so you can start having fun! Morningstar Marinas is more than just a place to store your boat — we're your destination for a fun-filled day out on the water!