Don't Wait: Develop a Hurricane Preparedness Plan Today
Maria. Andrew. Sandy. Michael. Katrina. 
Do any of these names sound familiar to you? 
While, yes, these are common names of loved ones, friends, coworkers, and acquaintances — they're also the names of hurricanes that wreaked havoc across the United States in recent years. 
Universally, all boat owners understand the urgency that comes when a hurricane makes an appearance in the weather forecast. The six-month hurricane season across the States is considered to run from June 1 through November 30, with September often being the worst of it all.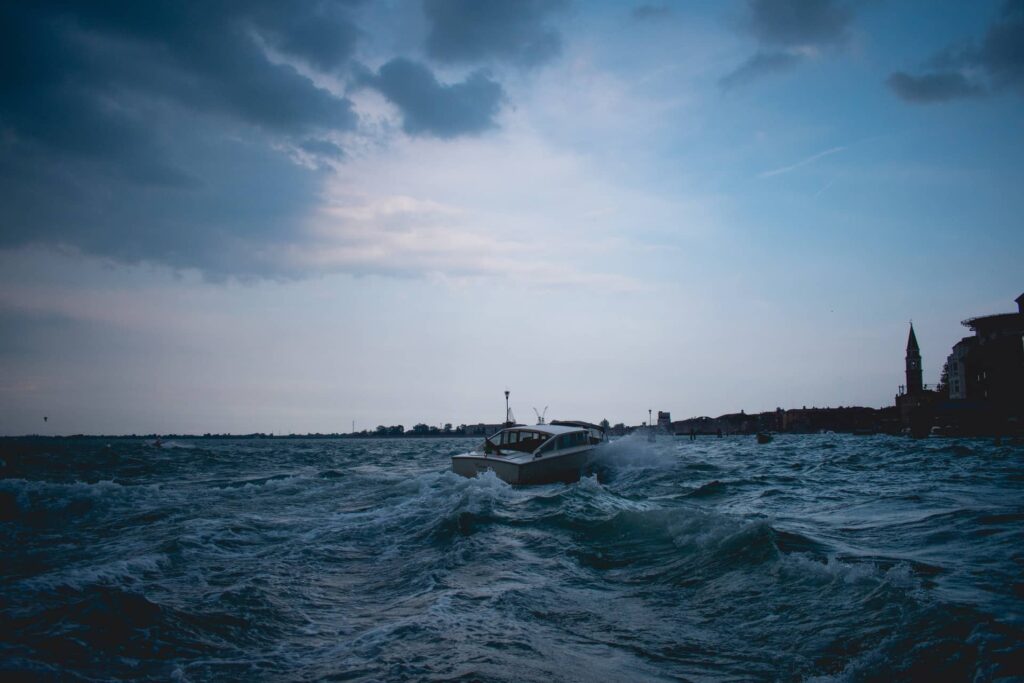 While the National Weather Service will typically issue 48 and 24-hour warnings, there are some instances where only a 12-hour warning was given before disaster struck. That's why experts recommend boaters take precautionary measures as soon as possible, in order to gear up for summer storm season. 
This includes having an updated emergency response plan in place at the opening of boating season each year. After all, being proactive in keeping both your boat and yourself safe in a state of an emergency is perhaps the most important thing you can do, so it's never too late to start preparing. 
Here are a number of important things you should consider now in order to properly prepare your vessel before the hurricane season is in full swing. 
Creating a Hurricane Plan Early On
Morningstar Marinas Tip: Never underestimate a storm. Even a tropical storm can cause severe damage, and can quickly become a hurricane as it gets closer to the shoreline. It can change in an instant.
The most important thing you can do to prepare for stormy weather is to have an updated hurricane plan set well in advance. Having a storm preparedness plan in place will help you make quick, calculated decisions during a hectic time frame. 
Every boat owner must create a plan unique to their type of boat, local environment, level of severe weather conditions, and the characteristics of potential options for protection.
First things first: always know where your important information is located at all times. This can be as informal as grouping all important documentation in a secure and mobile location, such as a waterproof lockbox, or having copies of all information already stored in a digital file. 
Also check your insurance policy to ensure your boat has the proper hurricane coverage before the rainy season ramps up. 
Next, create an inventory of all valuable equipment you want to remove from your boat in case of emergency, and make an estimated guess as to how long it would take to relocate all items. Be sure to also factor in the time needed to remove any moveable items that may cause damage to the vessel in a storm if not removed or tied down appropriately. 
Unfortunately, natural disasters often bring about another potential risk: theft. Even if your boat makes it through the storm, it's important to protect yourself against looters.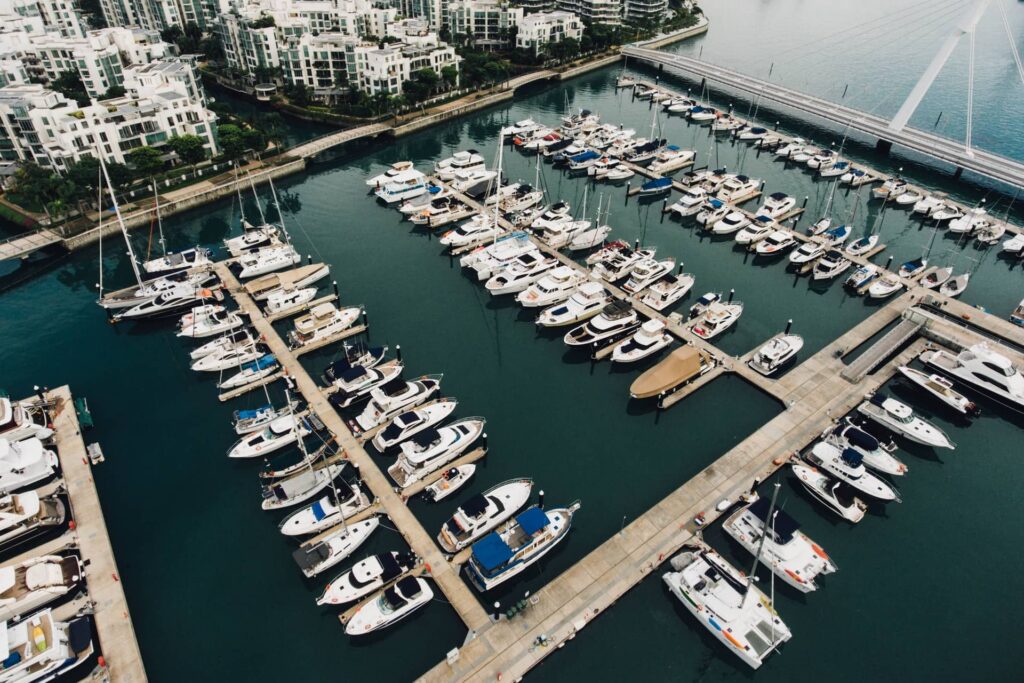 Securing Your Boat
Next, talk with your marina to see what options are available for your boat, and locate any potential refuge areas or hurricane moorings that may be available. 
When possible, consider hauling your boat out of the water as soon as possible since your boat ramp or marina may become more congested as a storm moves closer. Hauling can protect your boat against potential damage from coming in contact with the dock or other improperly secured vessels nearby. 
If it's not possible to remove your watercraft from the water, see if there's another, more secure location that it can remain docked or moored. Inspect pilings before tie-off, double all lines, and use extra fender boards or tires to absorb impact in case conditions worsen. 
It's crucial to have properly sized lines and fenders that correspond with the size of your vessel — and make sure they show no signs of dry rot. Proper lines and fenders are the first line of defense in preserving your boat, as well as the marina docks that your boat is secured to. The investment in the right equipment will always be less expensive in the end than making an insurance claim where you must meet your deductible. 
You will also want to seal any openings (using something such as HVAC duct tape, as it's a good waterproof solution that can be easily found at your local hardware store) to make the boat as watertight as possible. Be sure to turn off the electrical system unless you have to leave the boat in water. If the boat is out of the water, also remove the battery in order to eliminate the risk of fire or other potential hazards.
Since every situation is different, there may be other important factors to consider to keep your vessel as safe as possible. These things should be clearly outlined in your emergency plan, as well as contingency plans if there's a shortened timeline, different circumstances such as being unable to remove your boat from the water as originally planned, etc.
Morningstar Marinas Tip: Boaters who leave their vessels in the marina at the for an extended period of time should always secure the boat as if they are preparing for a storm. During hurricane season, it's better to be safe than sorry!
It should be common sense, but never stay aboard your vessel during a storm. According to the National Hurricane Center, tragically more than half the deaths that were attributed to 1989's Hurricane Hugo were boaters who drowned while attempting to save their boats.
Remember: you can always replace your boat, but you can't replace your life or the lives of those you love. Personal safety must always be your number one priority. 
Once you've done everything you can to secure your boat, it's time to head inland. 
Assessing After the Storm
Before heading out, be sure to monitor the developing weather conditions in order to see when it is safe to check on your boat post-storm. Once officials have given you the go ahead to move from your secured location, time is of the essence to get to your boat to survey the damage.
Always be prepared for the worst, and pack helpful items such as cleaning supplies, duct tape, anti-corrosion spray, trash bags, boots, gloves, bug spray, and something to write with in order to take inventory. Don't forget to bring a camera (the one on your smartphone will work) to take pictures of any damage for your insurance claim. 
Be cautious as you venture back out, as there could be new hazards such as errant electrical wires, downed power lines, toxic debris, and dangerous flooding in the wake of the hurricane. 
The first thing you should look for when you get to your vessel is any leaking fuel or other issues. Check the prop for debris prior to starting the boat up, and be sure to contact your insurance agency about proper steps to take when gathering information to file a claim. If your boat is largely undamaged, it's time to do a deep clean and dry it out to avoid corrosion. 
In the end, the only thing you will have control of during a hurricane is your response. If you have prepared a course of action in advance, you are more likely to be able to lessen the level of damage done to your boat in the time you're given to react.
Stay Safe All Season Long with Morningstar Marinas
At Morningstar Marinas, we pride ourselves on the community of boaters we've created across the Southeast's top boating destinations. Our facilities and services paired with our friendly and knowledgeable team members will help you quickly and efficiently get out there on the water, so you can start having fun! Morningstar Marinas is more than just a place to store your boat — we're here to offer you an unforgettable boating experience, everytime.