Here's Your Spring Checklist for Getting Your Boat Ready for the Water
Spring is here, a tell-tale sign that summer is just around the corner. For many, this time of the year means spending more time outdoors — and for those of us who are really lucky, the changing of seasons indicates that it's the perfect time to get the boat ready to head back into the water after a long winter's rest.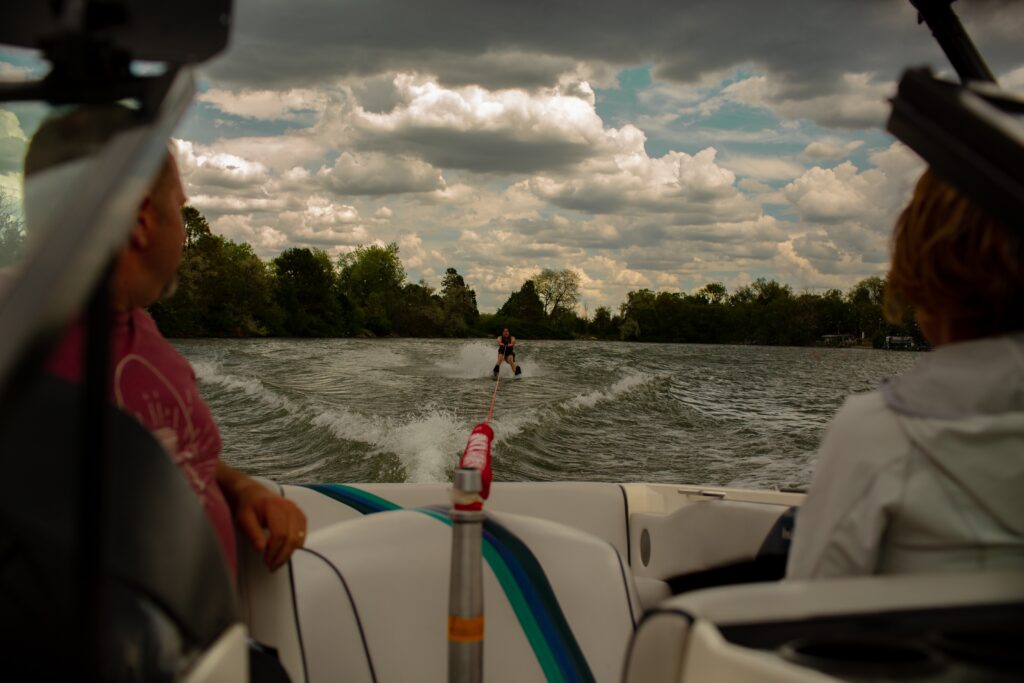 Now, if luck was really on our side, we'd be able to snap our fingers and our boats would magically de-winterize and clean themselves up for the warmer days ahead. Sadly, that task is left up to us — but that doesn't mean it has to be a long and tedious process! 
Here's an easy checklist to help you get your watercraft in tip-top shape ahead of the summer season. 
Visually Inspect the Vessel
If you've done a thorough job with the winterization process back in the fall, getting things ready to head back to the water shouldn't be too difficult. 
If you were unable to dry store your boat over the winter, you will want to complete a visual inspection of the entire boat. There can always be surprises to find when your boat has been sitting idle for the past few months. Remove any coverings and inspect every inch, from bow to stern. But don't just stop on the outside of the vessel: pest or water damage could be hidden inside your boat, so carefully inspect every surface to identify what damage needs to be addressed. 
Inspect the Engine
Now, it's time to see about getting that motor up and running. Although things will depend on the type of boat you have, its individual motor (whether it's inboard or outboard), and your specific circumstances, here are some general steps to get you started. 
First, make sure no wires have been chewed and that there are no other signs of unwanted critters onboard.

Inspect all belts, hoses, wiring to ensure they're all in proper working order and don't need to be replaced.

Clean or change the terminals and spray a corrosion inhibitor to lessen the damage during the upcoming boating season. 

Review owners manual to make sure spark plugs are in working order and don't need to be replaced. 

Make any other necessary repairs, lubricate any mobile parts, and check cooling water impellers to see if you need to replace them. 
Inspect the Bilge Pump 
Next, it's time to check your bilge circuit, pump, and automatic switch — this is particularly important because your bilge pump detects a rise in water level and will signal the pump to turn on to level things. If the switch fails, your boat could flood or you could drain your battery. Either way, it can pose a serious safety hazard if it fails. 
Check the Fluid Levels
If you flushed your systems during the winterization process, it's time to refill with the proper levels of fluids. Check oil and coolant levels, and look out for kinks or cracks in the hoses — better to fix now than find out later!
Test the Batteries & Electrical Systems
Batteries hate sitting idle, and are definitely opposed to the cold weather — that's why it's very important to check your battery before getting back into the water. 
If it's a wet cell battery, check that it is still in good working condition. Make sure the cold water and those months of idleness haven't taken a toll on the battery and are now requiring a replacement. If the boat has been in dry storage, a battery switch would make a great addition if the boat isn't already equipped with one. Some dry stacks will mandate that all boats in dry storage have battery switches to de-energize the components while it's being stored.  
You will also want to test all of your electronics and electrical systems before heading out on the water. This includes GPS and navigation systems, depth finders, radio systems, lights, audio systems, and more. Make sure all wires and components are in good working condition and replace or repair anything that's failing to work properly. 
Wash Away the Winter
You can pair this with your visual inspection process, or leave this as your final step of summertime preparation, but either way, it's time to make your boat shine. Wash and wipe down every surface of the boat, both inside and out. Make sure you're using a proper marine cleaner with UV protection that will preserve the hull and upholstery of the vessel (and make sure that it's also eco-friendly!) before hitting the water. 
Using the right brushes and tools, scrub any carpets that may be harboring mold or musty smells, check the hull and repair any cracks or blisters, and then finish things off with a nice coat of wax. If your boat has any wood accents, use oil to saturate and coat the components and keep them from cracking or drying out during the summer months ahead. 
Sounds like too much work? Your local marina may run a preseason wash special that you should take advantage of!
Time for a Safety Check
Regardless of whether or not you invest in a professional check-up, it's imperative that you make sure all of your boating safety equipment is in good working order before you head out on the water. 
Boating safety is especially important because it can help to reduce both personal injury and property damage that could occur during a recreational boating excursion. It's crucial for anyone who is heading out for a fun day on the water to be aware of all the risks and necessary safety precautions put in place to keep all participants safe. Learn more about getting your vessel safe to head out on the water in this Boating Safety Basics article.
Morningstar Marinas Tip → You can even get a free vessel safety check from the U.S. Coast Guard Auxiliary to make sure all of your safety systems and equipment are up-to-date and working!
Ensure Vessel Compliance 
Last, but certainly not least, it's crucial to check your vessel's compliance before heading out on the water. Ensure all your Coast Guard required safety supplies are up to date, including:
Throw cushion/throw ring (depending on the size of the vessel) 

Life jackets

Fire extinguisher – be sure to check the expiration date

Whistle

Horn

Navigation lights

Other navigational safety items
Check to make sure your vessel registration is up-to-date and legible on both the starboard and port sides of the vessel. Understand any changes to the local boating and navigation laws in areas you frequent. Don't forget to check with your state to make sure you have all the legal documentation necessary at the ready!
Now, it's Time to Have Fun!

Now that you've successfully completed this Spring Cleaning and Boat Preparation Checklist, you can dock your boat and be ready for that perfect, summer day that's just ahead!
Morningstar Marinas: A Place to Call Home This Boating Season
At Morningstar Marinas, we pride ourselves on the community of boaters we've created across the Southeast's top boating destinations. Our facilities and services paired with our friendly and knowledgeable team members will help you quickly and efficiently get out there on the water, so you can start having fun! Morningstar Marinas is more than just a place to store your boat — we're here to offer you an unforgettable boating experience, every time.
You have fun — let us take care of the rest.