Here's Your Spring Checklist for Getting Your Boat Ready for the Water
Spring is in the air – can you feel it? For boating enthusiasts, the arrival of mild weather and longer days is an especially exciting time because it means that those long, summer days spent out on the open water are just around the corner!
But it also signals the need to start conducting some much-needed maintenance checks on your watercraft, especially if you haven't had time to do so during the off-season. After all, there's nothing worse than running into a delay on your first day getting your boat back into the water after a long, cold winter! 
Don't worry — we've compiled a comprehensive post-winter maintenance checklist for you to run through before heading to the boat launch.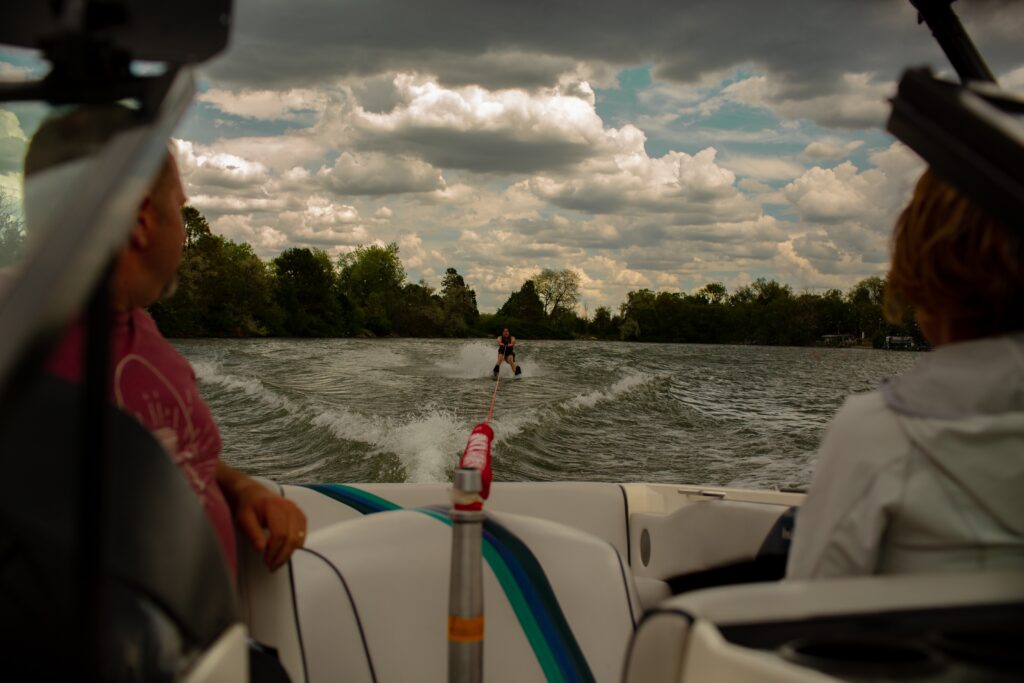 Assess Your Boat's Conditions 
If you properly prepared your boat for the off-season back in the fall, the process of getting your boat ready to be back on the water is going to be that much easier. This will also help prevent additional wait times from creeping into your summer boating season. 
Proper winterization ensures that your vessel isn't left vulnerable to the winter elements — such as freezing temperatures and damp conditions. By draining your systems of water and other fluids and replacing them with antifreeze, you can protect your engine and refrigeration system against potential freezing damage during the long winter. 
Take note of how it was stored while not in use — was it stored at an indoor, dry rack storage, outdoor covered storage, in a wet slip, or on a boat trailer in your driveway? Each of these factors will determine what you need to do to get your boat summer-ready. 
Visually Inspect Your Boat 
Regardless of how you prepared and stored your boat during the colder months, you'll want to start things off by doing a careful visual inspection of your watercraft. After all, the last thing you want is to discover something is amiss while you're already out on the water. 
Remove any storage coverings and carefully go over every inch of the interior and exterior of your boat to take note of any damage that needs to be addressed. 
De-winterize Your Boat Engine and Other Important Systems
The way you approach de-winterizing your boat's engine and systems will depend on the type of boat you have (especially if it's a saltwater boat versus a freshwater vessel) but here are some general tips to get you started. 
First things first, empty the fluids from the engine and replace it with fresh oil. It's recommended to warm up the motor before changing oils to thin the oil (making it easier to drain) and kick up any sludge or contaminants that accumulated at the bottom so they're removed without any issue. 
Boat engines do require regular maintenance (much like your car requires oil changes and check-ups after a certain amount of miles) so you may want to schedule your annual engine check for the springtime. 
Next, check your bilge circuit, pump, and auto switch to make sure they are all in perfect working order. Go through and look at all fluid levels and refill or replace the necessary fluids. While you're at it, be sure to carefully inspect hoses, spark plugs, etc. for any damage that could be a problem later. 
→ Morningstar Marinas Pro Tip: Here's a comprehensive boat maintenance checklist for you to run through this spring to ensure all of your systems are running properly before you head out on the water!
Handle All Regular Maintenance Tasks
Here's a brief list of other critical tasks and how often you should be conducting them on your boat (whichever is reached first):
Oil and filter change: every six months or after 375 boating hours

Water pump service: every two months or 200 boating hours

Fuel filter change: annually or after 100 hours of boating

Transmission oil change: every two years or after 2000 boating hours

Driving belt change: annually or after 1000 hours of boating

Steering cable: grease annually, usually at the beginning of boating season

Cooling system flush: every three years of after 6000 hours of operation (be sure to regularly inspect this system more often than this)

Air filter: clean every six months or 1000 hours of boating

Propeller check: every time you go out on the boat you should be inspecting it for any damage

Battery charge: annually or if battery indicator shows it's low – check regularly to avoid being stranded out on the water
Clean Your Watercraft 'til She Shines 
Don't think for a minute that keeping your boat clean and organized isn't a crucial part of your annual maintenance plan. Consistently cleaning and inspecting all areas of the boat — the hull, the cabin, etc. — will help to ward off wear and tear that comes over time. As you're inspecting your boat, this is a great time to go over it with marine-grade cleaner and wipe down all surfaces to stop potential erosion. 
Storing your important gear in a neat and organized way is also a great way to start things off each season. Consider it a chance to do a little spring cleaning! It also makes sure that you have good, working equipment before you head out to open waters. Be sure to check your communication and navigation systems, such as your VHF radio, GPS system, and safety equipment to avoid unpleasant surprises!
→ Morningstar Marinas Pro Tip: Here are seven tips to try when optimizing your space and organizing your boat gear this spring.
Conduct a Final Check
Once you've gone over everything with a fine-tooth comb, you're almost ready to head to the boat launch or back to your slip. Here are some last-minute things you may not have considered during your initial run-through.
Do you have an up-to-date boat registration onboard?

Are your wiper blades in good working order?

Do you need to invest in boat towing insurance?

Have you inspected your boat trailer and confirmed it's in good working order?

Have you added spare fuses and parts to your boat's storage area, just in case?

Do all of your lights work properly?

Do you have all the proper equipment (i.e. dock lines, fenders, etc.) needed to

dock properly

?

Have you checked all distress signals, first aid supplies, and fire extinguishers on the boat to make sure they are not expired?

Do you have enough personal flotation devices and life jackets for all of your passengers?

Are your nautical charts and maps current and up-to-date?

Is your radar reflector working properly?
Visit Your Home Away from Home at Morningstar Marinas
At Morningstar Marinas, we pride ourselves on the community of boaters we've created across the Southeast's top boating destinations. Our facilities and services paired with our friendly and knowledgeable team members will help you quickly and efficiently get out there on the water, so you can start having fun! Morningstar Marinas is more than just a place to store your boat — we're your home away from home.