What Memorial Day Means
Every Memorial Day, we look forward to this weekend and celebrating the unofficial start to summer with all of you. As a proud employer of veterans, we also set aside our summer attitudes to honor the true, sobering meaning of the day: remembering and respecting the men and women who died fighting for us in military service.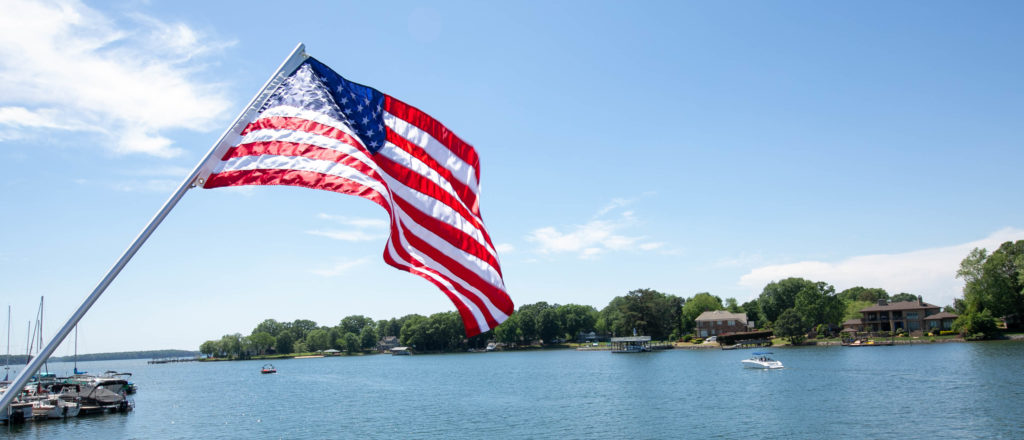 "It's actually quite a somber day," says Bob Dunworth, Morningstar Marinas' Regional Manager and former US Air Force Captain. "Memorial Day has turned into BBQ, beer and celebrations of summer, but about 625,000 US military personnel have died in combat operations since WW1. A pretty staggering number and a bit of perspective."
The freedom we enjoy this weekend and every day was never free and we honor the men and women who have sacrificed and continue to sacrifice for our country today. Our hearts are with the families of our fallen and with their fellow service members.
To learn more about the holiday, we've compiled some Memorial Day history here:
Memorial Day practices began after the Civil War when cemeteries were commissioned by the government to bury fallen soldiers. It was the first military conflict in American history to kill so many soldiers.
It hasn't always been called Memorial Day. In fact, it was originally called Decoration Day because soldiers would honor their fallen comrades by decorating their graves with flowers and flags. With time, the holiday became known as Memorial Day.
This day used to only honor the deceased soldiers of the Civil War. Until the Great War, also known as World War I, the Civil War was the most devastating war in American history. The holiday grew to encompass the memory of all fallen soldiers after this world conflict.
It's very difficult to pinpoint exactly where Memorial Day began, but President Lyndon Johnson declared Waterloo, New York as the birthplace for this American holiday. Many other towns would still argue that they began this tradition.
This holiday was founded by Union General John A. Logan. Many people had already begun the practice of decorating the fallen graves of Civil War soldiers, but General Logan cemented this day as an American holiday.
Memorial Day used to be celebrated on May 30th, as stated by General Logan. It wasn't until 1971 when Congress passed the Uniform Monday Holiday Act that Memorial Day began to be celebrated on the last Monday of May every year.
In 2000, Congress passed a law that requires Americans to pause for a mandatory moment of silence at 3:00pm local time to honor the fallen.
Let's celebrate this weekend by living free and to the fullest, thanks to those who fought for our right to.