Questions You Should Ask at Your Next Boat Show
As the colder winter months approach, it's the perfect time to think about all of the exciting upcoming boat shows that you could be attending if you plan things just right!
Boat shows come in all shapes and sizes. Some are huge, international affairs (like the Miami International Boat Show) while other, local and regional shows are less showy but just as exciting. But regardless of the size or location, one thing will always be the same across all of these shows: they'll be chock full of boats. 
These are great opportunities to learn more about what's on the market, shop around for new accessories (or maybe a whole new boat!), and rub elbows with other watercraft enthusiasts. 
Whether it's your first show or your fifth, these events can get a little overwhelming if you're unprepared, so we've put together a helpful little guide of questions you may want to ask while exploring the next boat expo.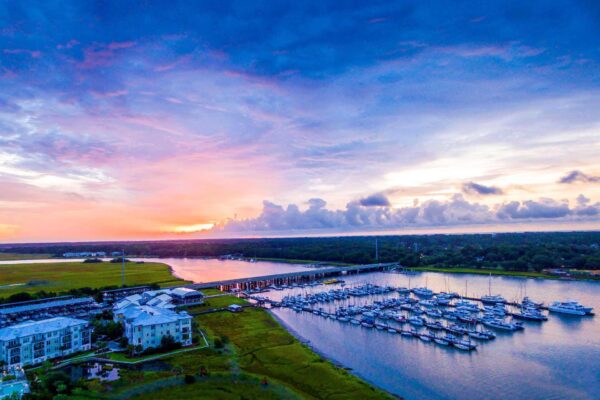 "Which type of boat will fit in my established budget?"
You always want to determine your budget before you head to the show, and stay strong to it while shopping around the boat expo. Figure out what you can put down for a down payment and what you're comfortable with for a monthly payment. 
Be sure to remember other, additional costs like maintenance, winterization and off-season storage, fuel, insurance, registration, and taxes. You may also want to get pre-approved by a lender ahead of the show so you can settle things more easily in-person. 
Boat dealerships and manufacturers invest a lot of time and money in these boat shows, which means they're more likely to talk about a deal. Beyond potential discounts on the price of a new boat, consider other incentives such as free off-season storage, free engine maintenance or winterization for a time, or accessories as an added bonus. 
"What models of boats do you currently have available?"
You probably have some semblance of a game plan before heading to the show, but it never hurts to look at a few options you hadn't considered before. Narrow down the list of boats and dealers you want to see at the show when you're researching ahead of time. You may even want to call the dealer ahead of the show to see if the model you're interested in will be on display at the show. 
Take notes as you move around the show, marking down what you like or didn't like. Be sure to take pictures to remind yourself of specific models to come back to after you make your initial rounds. Compare different models side by side, and ask questions to determine what will work best to meet everything on your list. 
"What are my logistical options for transporting and storing this boat?"
If you already own a boat, you understand that the logistical side of things always overshadows the fun side of boat ownership. Don't let a boat show distract you from the limitations the logistics can put on things, such as transportation of the vessel, storage, and getting it into the water. 
Do you have a dock at home where you plan to keep the boat throughout the season or will you need to trailer and park it elsewhere regularly? Will you need to utilize a boat lift? How do you plan to tow the boat? And what's your off-season storage plan? Depending on your answers, it could limit the size of boat you're able to buy! 
If you're not sure what to do for year-round storage, Morningstar Marinas literally has you covered. Whether you're interested in dry storage via a rack system or enclosed area, a wet slip for easy in-out-of-water access, transient dockage, or winter storage, we can work with you to find the perfect solution. 
"How user-friendly is the helm of this model?"
In your new title as boat owner, you're likely going to be spending most of your time on the boat behind the helm, so that particular area of the boat will be of interest to you. You'll want to make sure the one you chose has a comfortable driving experience (particularly if you're new to boating and less familiar with some of the controls). Look for intuitive displays, ergonomic controls, and ease of use in the steering section.
"What does the manufacturer warranty or servicing agreement look like when I purchase a boat with your dealership?"
If something goes wrong, you'll want to be sure it's covered, especially with such a large purchase! The best way to ensure a hassle-free boating experience is to buy a boat from a dealership that has a well-known, reputable service department and smart warranty policies. 
Other incentives to consider would be pickup and delivery services when your boat needs work, as well as dockside service so you can quickly get back on the water in a pinch. Also be sure to check on any manufacturer warranties, dealership loaner programs, or other service-related add-ons before making a final decision on your new boat!
Check Out These Upcoming Boat Shows
Morningstar Marinas Can Answer Your Off-Season Storage Questions
At Morningstar Marinas, we pride ourselves on the community of boaters we've welcomed into our family across the Southeast's top boating destinations. Our facilities and services paired with our friendly and knowledgeable team members will help you get things carefully stored, winterized, and returned to full service come springtime, so you never have to miss out on the fun! Morningstar Marinas is more than just a place to store your boat — we're here for you all year long.