Six Questions Every New Boater Should Ask
Boating is one of the most exhilarating and relaxing things one can do on a particularly sunny day. Regardless of how you're intending to spend your time out on the water — with a fishing pole in hand, enjoying the view with friends, or splashing around the boat with family — there's nothing quite like a day out on the boat!
If you're new to sport, or looking to dip your toes into the world of watercraft, it's fairly certain that you've got a few questions about things. Let the experts here at Morningstar Marinas walk you through a few of the most common ones we hear on a regular basis.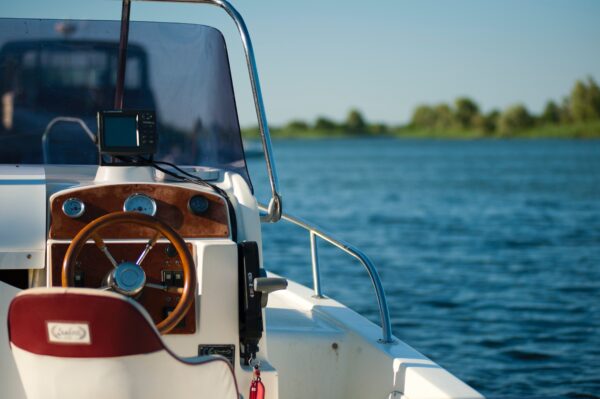 "Should I consider buying or renting a boat first?"
First things first, let's talk about how much of an investment you're looking to make. Ask yourself a few questions:
How often will you spend time on this boat?

Do you want regular access to it, or just the occasional trip?

What kind of storage would you utilize for the off-season if you were to own?

How experienced are you with operating a boat?

Do you know what type of boat you want?
It's only natural to want to jump head-first into boat ownership, but — depending on the answers to these questions above — we often recommend renting a boat before making the leap. It allows you to try out different types of boats, saves you from making that hefty financial investment right off the bat, and allows you to find the right fit for your needs. 
Renting a boat from Morningstar Marinas means you can enjoy all the perks, without the extra logistics to worry about. When you rent a boat with us, we'll get everything ready for your launch and make sure you're comfortable operating the boat and navigating the lake so you can have the best experience possible. 
"What does that word or phrase mean?"
There's some important boating lingo you should know, as well as some fun words and phrases to add to your vocabulary. 
First, be sure to learn how to identify the important components of your boat before you leave the dock, and fully understand their purposes and how they all work together. Never be afraid to ask our Morningstar team any of your questions, especially once you get to see your vessel for the very first time! Another important thing to know is navigational terminology, so be sure to do your research ahead of time. 
→ Morningstar Marinas Pro Tip: Learn everything you need to know with our Boater's Dictionary!
"What are the rules on the water?"
There are both concrete and unwritten rules about safely operating a vessel, which must be understood and followed to avoid something dangerous from happening. Here are some general ones to be aware of:
Give a wide berth (conditions permitting) when passing or being passed by another boat. 

Always be aware of wake zones, depth, and potential hazards in the water.

Boats approaching from the right (starboard) typically have the right of way.

A sailboat in motion will always have the right of way over a motor-powered vessel. 

Slow down and avoid making a huge wake when passing a stopped boat. 

Be sure to learn what marked signage means. 

Prepare for any bridge crossings by learning all about

proper bridge etiquette.

Check out this comprehensive guide to learn more about what rules to be aware of on the water. 
"What do I need to pack?"
Depending on how long you'll be on the water, you may need more things than you think in order to be fully prepared. First, will you be going on an overnight(s) adventure or just a day trip?
Chances are, if you're headed out on a transient exploration adventure, you have a well-prepared packing list. But even a day out (or overnight camping) on the water should definitely include the following things:
Sunscreen/UV protection 

First aid kit

Basic repair tools or multitool

Whistle and flares for emergencies

Flashlights & extra batteries

Dry bag

Trash bags

Games

Rain jacket

Hat for shade

Extra toiletries

Solar charger

Biodegradable toilet paper

VHF radio

& navigational tools

Wet wipes

Towels

Extra clothes

Blankets or sweatshirts

Cooler

Snacks
It's always better to be over-prepared than under-prepared!
"What do I need to know about properly docking, especially under rough conditions?"
Depending on weather conditions, making sure your boat is properly secured to the dock can be one of the most important things you do at the end of the day! 
First, the prep process for properly docking comes well in advance of reaching the dock. Run through a quick mental checklist of the gear you'd need to secure your boat, such as your lines, fenders, or bumpers. 
Slow down, consider your angle of approach. Which way is the wind coming from? What direction is the current pulling your boat?
Get those dock lines ready ahead of time. Keep things organized and untangled, and throw fenders or bumpers over the side to absorb some of the impact. What kind of tie-off will you be doing? Don't drop those lines in the water! They could accidentally get tangled up on another boat's propeller!
In the end, it's important to have a plan, practice docking, and never be afraid to ask for help.
→ Morningstar Marinas Pro Tip: Need a little extra advice on how to dock like a boss? Check out this guide to get you started. 
"What type of safety guidelines do I need to know about before heading out on the water?"
The second rule of boating is to have fun. The first is to be safe while having fun. Let's talk about some boat safety basics you'll need to know. 
Let's make sure you have enough proper personal floatation devices (PFDs) like life jackets for the amount of passengers onboard.

File a float plan that outlines where you're going, your vessel information, passenger log, trailer or towing information, communication equipment, and other emergency contacts. 

Check all safety equipment and navigational devices to ensure batteries have been charged and everything is present and in working order.

Check the weather to ensure safe boating conditions
Morningstar Marinas Team is Here to Answer All Your Questions
At Morningstar Marinas, we pride ourselves on the community of boaters we've created across the Southeast's top boating destinations. Our facilities and services paired with our friendly and knowledgeable team members will help you quickly and efficiently get out there on the water, so you can start having fun! Morningstar Marinas is more than just a place to store your boat — we're here to offer you an unforgettable boating experience, everytime.