Exploring the Beauty of the Southport Coast
Located just thirty miles southeast of Wilmington, North Carolina lies the historic and picturesque town of Southport.
After the conclusion of the Civil War, a group of businessmen put their heads together in an effort to create a major southern port that combined river transportation and the railway. Although this concept never gained real traction, Southport was utilized as a telegraph service and a coaling dock for large steamships until 1925. 
Today, this coastal town is known as a popular filming destination for a variety of television and movies, such as Dawson's Creek, Nights in Rodanthe, Safe Haven, and a Walk to Remember. 
It is also home to quite a few historical monuments, museums, and buildings, as well as a cute downtown area that has plenty of restaurants and shops to occupy the whole family! Here are a few things to add to your Southport itinerary: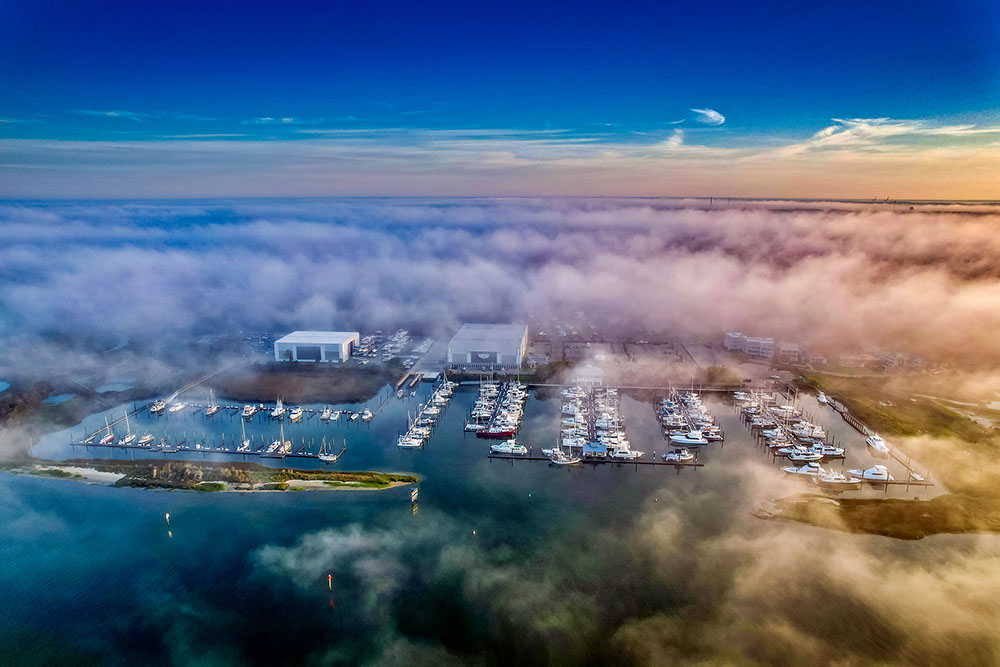 Touring Around Town
Take the Historic Southport Tour
Hosted by the Southport Historical Society in conjunction with the City of Southport Department of Tourism, this self-guided walking tour is available on the PocketSights app. Once it's paired up with your smartphone's location, it will point you in the direction of the next point of interest, and you can listen to the stories associated with each stop along the route. Be sure to visit at least a few of the 38 monuments and markers located all across town!
Explore the Tour Made Just for Hollywood Lovers
If you're a fan of author Nicholas Sparks, you're going to want to visit the 11 Southport locations where the movie adaptation of Safe Haven was filmed in the summer of 2012. 
Drive Around the Cape Fear River Circle 
This tour is best done via car, as it covers more than fifty miles and would take up to 16 hours if you decided to walk it all! You'll follow the circle tour route from Southport to Wilmington, including a ride on the Fort Fisher – Southport Ferry, and stop at eight major attractions all across the Cape Fear region, including the North Carolina Aquarium at Fort Fisher.  
Must-See Spots in Southport
Stroll Around the Downtown Area
The downtown area is a popular destination — particularly for transient mariners who are headed up or down the Intracoastal Waterway. There are plenty of local marinas (including Morningstar Marinas' Southport location) as well as public docks to swing in for an adventure on the mainland. The downtown area is also known for its abundance of antiques, art, and nautical treasures, and is lined with ancient live oaks up and down its streets. 
Visit the North Carolina Maritime Museum
In case you hadn't noticed, history is a big deal to the people of Southport, and the North Carolina Maritime Museum is no exception. Located on Moore Street, this trove of maritime history treasures is voted one of the best attractions the town has to offer. 
Stop by Fort Johnson
Built by the British in 1749 to protect the Cape Fear area from the Spanish and French, Fort Johnston served as the oldest active-duty fort in the United States for 250 years. Today, the Fort Johnston Southport Museum & Visitor Center is home to a variety of exhibits, original documents, movie memorabilia, and historical artifacts. It's open Monday through Saturday from 10am – 4pm, year-round. 
Have a Glass at Silver Coast Winery Tasting & Taproom
Located right in the heart of beautiful downtown Southport, Silver Coast Winery Tasting & Taproom offers both wine and craft beer tastings, an eclectic gift shop, and an art gallery to peruse while you sip. There's something for everyone here!
Get Inspired at the Franklin Square Gallery 
At the heart of the art scene in Southport you will find the Franklin Square Gallery, with more than a hundred artists displaying their paintings and pottery for sale in one location. These member artists come from all throughout the southeastern part of the Carolinas — ranging from Wilmington to Pinehurst, and even as far as Myrtle Beach! Be sure to stop by to peruse their latest works of art. 
Swing in to the Old Brunswick County Jail
At the corner of Nash & Rhett Streets, you'll see the Old Brunswick County Jail Museum that offers free tours of the original jail cells and other interesting exhibits. Be sure to plan accordingly — this jail is only open from April through October. 
Shop at the Christmas House
It's always been owner Ann Endres' vision to bring Christmas Day to families every day of the year — and in 1997, this dream came to life with the Christmas House. The small family-owned and operated business is a must for your agenda in Southport. Stop by to see what Christmas in July really looks like!
On the Water
Visit the Southport Pier & Riverwalk
Get the best look at the water on the Southport Pier & Riverwalk, overlooking miles of the Cape Fear River where it meets the Intracoastal Waterway (ICW). The wooden pier extends out into the water, making it the perfect option to indulge in some fishing, birdwatching, or just plain old people-watching! 
Hop on the Southport-Fort Fisher Ferry
For just a few dollars, you can bring a carload of people from Southport over to historic Fort Fisher on a short, 35-minute ride. Visit nearby Pleasure Island, home to Fort Fisher State Park, Carolina Beach, and Kure Beach, and enjoy the journey with breathtaking views of the Cape Fear River to and from the island. 
Take a Boat Cruise
Book a sightseeing water tour up and down the Cape Fear River and the Intracoastal Waterway – it's especially beautiful during sunset hour. Or, hop on a fishing charter or rent a kayak or canoe to see what's biting! You can also rent a boat from Morningstar Marinas at Southport to explore on your own!
Visit Morningstar Marinas Southport
Conveniently located right on the Intracoastal Waterway at the Cape Fear River, Morningstar Marina's Southport location offers easy access to both the ocean and nearby historic downtown Southport. Our marina features brand new docks all enabled with WiFi, a fully-stocked ship store, full-service, on-site mechanic, fuel, storage, and so much more. Plus, if you're looking to captain a boat, our Southport location also offers full and half day boat rentals. Learn more.