Summertime Fun 101: Boating Safety Basics
It's summertime, which means the water is looking even more welcoming than usual. Any sunny day offers the perfect excuse for spending a day out on the water, particularly for boat owners. While a perfect day out on the lake or sea seems like a relaxing endeavor, the truth is that there are a lot of safety precautions and preparations necessary to ensure everyone has a good time and returns home safe and sound.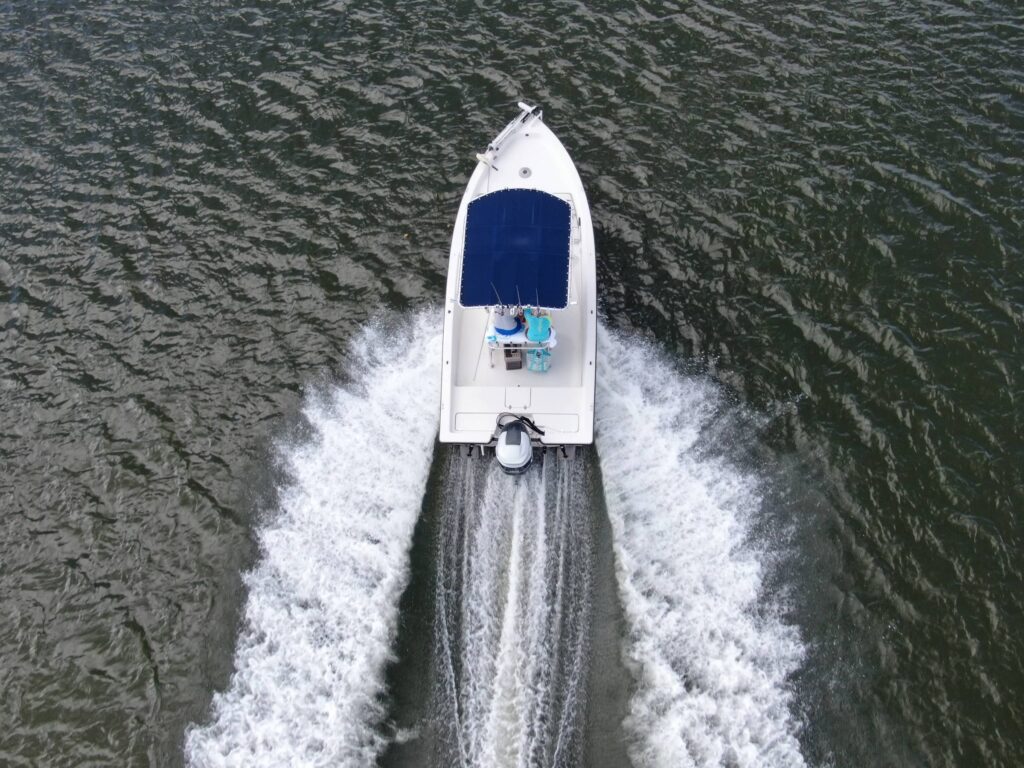 Boating safety is especially important because it can help to reduce both personal injury and property damage that could occur during a recreational boating excursion. It's crucial for anyone who is heading out for a fun day on the water to be aware of all the risks and necessary safety precautions put in place to keep all participants safe. 
Here are some of the most important safety tips to understand and follow throughout the boating season. 
Utilize a Free Vessel Safety Check
Did you know that the United States Coast Guard Auxiliary has been offering a free Vessel Safety Check program for boat owners since 1947? 
A Vessel Safety Check (VSC) is a free program that ensures your watercraft's equipment is complying with federal and state safety requirements and can be conducted just about anywhere — on the slip, at the dock, or on a trailer in your driveway. Depending on the size of your boat, this check can take anywhere from thirty to forty-five minutes to complete, and those who pass are awarded a sticker that alerts other law enforcement agencies that your boat was found to be in compliance previously.  
Vessel examiners are trained to look for common issues that can occur, such as the overall condition of the boat, navigation lights, proper display of numbers, fire extinguishers, proper ventilation, backfire flame control, and more. 
They will also check to make sure the proper number of personal flotation devices — life jackets — are available for all members of your party.
Another important part of this safety check is a discussion around the purpose of specific marine safety equipment, as well as safety procedures and practices, and can answer additional questions that may come up. They will outline how to properly report accidents, determine float plans for weather conditions, offer survival tips, and share available boating safety classes.
Upon completion, you will be left with peace of mind that your vessel meets the minimum safety standards that, in an emergency situation, will provide you the equipment necessary to save lives and call for help. 
Morningstar Marina's Tip: Some insurance companies may honor an examiner-signed VSC report and offer rate discounts to lower your monthly premium!
Have an Emergency Plan
It's important to file a float plan with someone who you trust (and who will be on dry land while you're out on the boat) that outlines where you will be going, your vessel information, passenger log, towing or trailer information, communication equipment, and other emergency contacts. The United States Coast Guard Float Plan offers a basic plan for you to fill out, so it's easy to file before you head out on your next adventure. 
Morningstar Marina's Tip: Knowing basic CPR can help you in a number of situations, particularly when being near open water. Brush up on practicing proper CPR steps on a regular basis to keep that information top of mind. 
Pack a Boat Safety Kit
The first step to preparing for a day on the boat is to pack or check your previously packed boat safety kit. Here's what should be included:
Life jackets and wearable personal flotation devices (PFDs)

Throwable flotation device

Fire extinguisher

Sound and visual signaling devices

Anchor with line

Bailing device, such as a bucket

Oars or paddles

Very High Frequency (VHF) radio and reliable cell phone

Heavy-duty flashlight, knife, flares

Medical kit for small emergencies

Drinking water and nonperishable food items
Once you've made sure all necessary items are packed and stored safely on the boat, it's time to make sure you have a full tank of gas and open all the hatches to smell for fumes. If detected, it's not safe to start the engine, and it should be inspected further. Carbon monoxide can unexpectedly accumulate in and around your vessel, and it's far too dangerous to expose yourself and your passengers to extreme levels of gas. 
If there's no sign of fumes, it's time to check the weather forecast!
Understand Weather Patterns
Before you head out into open waters, a good captain knows just how important it is to review weather reports and patterns to ensure a safe return to shore. Check both the local weather as well as the destination forecast, when possible. Weather can change in a matter of moments, so it's important to keep an eye on things throughout the trip, looking for sudden shifts in the wind, dark skies, lightning, or choppy water. 
If you notice any of these signs while out, it's time to head back to shore to ensure everyone gets home safely. 
Be Courteous to Other Boaters & Use Common Sense
Brush up on the "rules of the road" if you plan to be the captain on your next boat day. Rules on the water don't differ much from those you follow when driving your car, but it's crucial to use common sense. Maintain a safe distance from others, follow all posted signs, and keep your wake low when near others. Stay alert at all times, observe safe speeds, and ensure that passengers remain on the boat when in transit.
Operating a boat while under the influence is illegal, much like on dry land. In fact, nearly half of all boating accidents often involve alcohol, so it's important to have a designated driver assigned.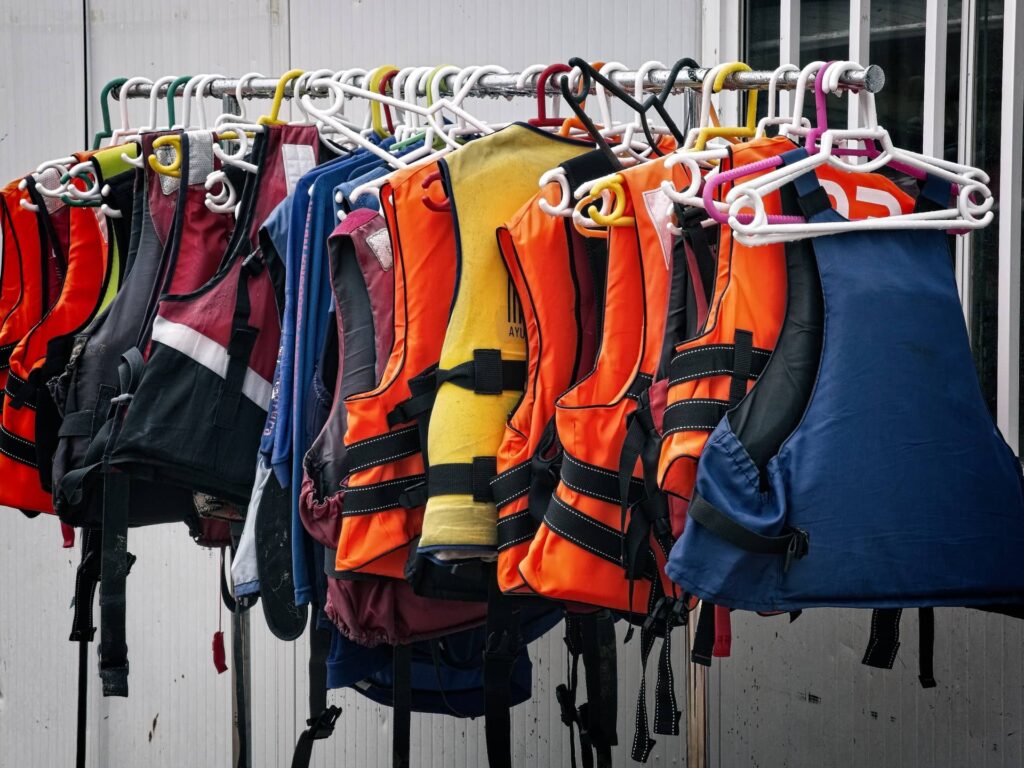 Have a Plan for Man (or Woman) Overboard
In a best-case scenario, everyone stays on the boat, seated while in motion, and comfortable throughout the day on the water.
Worst case scenario? Someone goes overboard unexpectedly.
It's always best to be prepared for the worst, and hope for the best. Having a "man overboard" plan in place could make a life or death difference in some situations:
Turn off the motor and propellers immediately.
Remain calm — throw a floatation device to the passenger who's in the water.
Direct them to float on their back and paddle slowly and calmly in place until you can safely retrieve them.
Follow Proper Docking Procedures
Returning to the dock can be a challenge, depending on the wind, current, and type of vessel you're operating. Be sure to put your bumpers out as you approach the dock or shore to avoid any damage, and make sure the docking lines are secured to the boat.
Reduce speed as you approach the dock or shore, allowing the wind or current to help you come in the additional few feet. Secure the lines and announce when it's safe to deboard the vessel.
Stay Safe All Season Long with Morningstar Marinas
At Morningstar Marinas, we pride ourselves on the community of boaters we've created across the Southeast's top boating destinations. Our facilities and services paired with our friendly and knowledgeable team members will help you quickly and efficiently get out there on the water, so you can start having fun! Morningstar Marinas is more than just a place to store your boat — we're here to offer you an unforgettable boating experience, everytime.